Trinity strives to offer a wide variety of social, educational, and service opportunities within our community. It is our goal to be both healing and empowering in the ways we connect with God. We then head out as God's people into our community to be Christ for the world.
---
Sermons and Readings
Keep up to date on sermons on our YouTube Channel
---
Education
Sunday School
Jesus loved the little children – and so do we! Children are welcome at Trinity! We encourage the children to come forward for the children's message during the service and then to go to Sunday School. Children return to their parents before communion or before the end of the service.
During the Covid-19 regulations, you can find Sunday School live on our Facebook page or on our You Tube channel.
---
Confirmation
Feeling too old for Sunday School? Those in grades 7 to 8 can take part in Confirmation. It is usually held in the evenings on a day that works for all participants. Speak to the Pastor about your child joining Confirmation.
---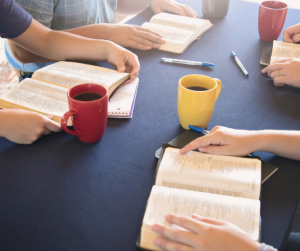 Bible Studies/Adult Education
Bible studies and Adult Educational opportunities are offered at different times throughout the year. We are always open to interesting topics and ideas, so if you have one, let us know.
Watch the announcement area for times and topics.
---
Opportunities to Serve
Choir
If you would like to join our choir, we would love to have you. No audition needed! Watch for choir practice times on our "What's Happening" page.
Ushering
Ushering is a fairly simple, but essential part of our worship service. We are more than happy to train anyone willing to help! Let one of the ushers know you are interested.
Lay Assistant
Lay Assistants are the Pastor's right hand, helping during worship service. Can't sing? Don't worry, there are other options. Speak to the Pastor about becoming a Lay Assistant.
TLW (Trinity Lutheran Women)
Our women meet on a regular basis for service, fellowship and fun! Often guest speakers attend the gatherings. Please call the office for more information.
Prayer Chain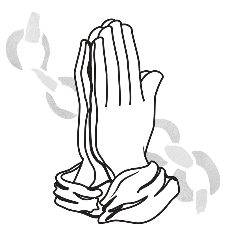 Prayer chain is a way to get word out to the congregation during an emergency, or anytime someone would like to be prayed for. If you have a prayer request or would like to join the prayer chain by text or phone, please contact the office.
Altar Guild
Help is always welcomed for changing of the paraments for the church seasons. Please call the office if you would be willing to help.
Church Council & Committees
Recently we have reorganized our council into 6 leadership teams. These teams guide ministry in the areas of Worship; Spiritual Formation; Caring Ministry & Community Service; Financial; Property & Maintenance and the Executive Team.
We are always looking for committee members. If you are interested in sharing your gifts and talents, please call the office.
Quilting
Many people from our congregation and the community come together to make quilts a few times a year. These quilts are then shipped to Northern areas, or around the world by the Canadian Lutheran World Relief (CLWR) as part of their 'We Care Program'.

---
Beyond Our Walls
ELCIC
We are members of the Evangelical Lutheran Church in Canada. Please visit their site for more information. https://www.elcic.ca/
Sask Synod
The Saskatchewan Synod is one of five synods of the Evangelical Lutheran Church in Candada. For more information, please visit https://sasksynod.ca/
CLWR
The Canadian Lutheran World Relief is an organization that offers humanitarian assistance and development, food security and nutrition, development and the 'We Care Program'. Please see all the work they do around the world here: https://www.clwr.org/